[ad_1]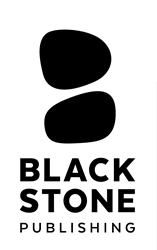 Gordon Greisman remarks: "I'm tremendously excited that Blackstone is publishing my debut novel. They are a signature publishing company not only in crime fiction, but in so many varied genres. It's a real thrill to be working with Josh Stanton and his team at Blackstone."

ASHLAND, Ore. (PRWEB)
March 16, 2023
Blackstone Publishing has acquired Emmy and Producer Guild of America nominated Screenwriter Gordon Greisman's forthcoming noir thriller THE DEVIL'S DAUGHTER. The deal marks the first major fiction book from Greisman, best known for his highly acclaimed mini-series The Drug Wars; In The Belly of the Beast and The Bronx Is Burning. Set in the 1950s, Greisman's novel will contain similar themes of big money, high fashion, a bittersweet love story, and brutal men hiding a terrible secret.
The deal was negotiated by Josh Stanton, Blackstone's CEO, and Adam Chromy at Moveable Type Management. Blackstone will release the novel in hardcover, e-book, and audiobook January 2024.
THE DEVIL'S DAUGHTER is a noir thriller full of the best—and worst—parts of New York City in the 1950s. PI Jack Coffey has been hired by Lewis Garrett, a wealthy and powerful Wall Street financier, to find his sweet sixteen-year-old daughter, Lucy. But almost as soon as the investigation starts, Jack wonders if he's being played. The Lucy he uncovers is nothing like the girl her father described, and Garrett himself has about as many secrets as he does dollars and more than one connection to the mob.
As the case unfolds, Jack faces more than one attempt on his life and more than a little corruption, and soon he starts to wonder who he should really be investigating—the daughter who ran, or the father who lied.
"Blackstone is proud to publish Greisman's debut. Gordon is an outstanding voice in detective noir. He's crafted a narrative so visually striking it reads like a movie, fully immersing his audience in a richly layered, unpredictable story," said Stanton.
"I'm tremendously excited that Blackstone is publishing my debut novel. They are a signature publishing company not only in crime fiction, but in so many varied genres. It's a real thrill to be working with Josh Stanton and his team at Blackstone," said Greisman.
"I've been a longtime fan of Gordon's TV writing and am greatly looking forward to bringing his debut novel The Devil's Daughter into the world with Blackstone Publishing. The mind-bending thriller will have readers clinging onto every word until the very last page," said Chromy.
About The Author:

Gordon Greisman is a screenwriter and producer. He was nominated for an Emmy Award for the NBC mini-series The Drug Wars; In The Belly of the Beast, and a Producer's Guild Award for his adaptation of Jonathan Mahler's The Bronx is Burning. He also has created a television series for FOX and has written and produced TV movies for NBC and ABC. The Devil's Daughter is his first novel.
About Blackstone Publishing:

Founded in 1987, Blackstone continues to pioneer new and creative ways to bring stories to life. With multiple New York Times Best Sellers, Grammy award-winning audio productions, and three books placed on the New York Times Best Books of the Year list, Blackstone has firmly positioned itself as one of America's fastest growing and respected publishing houses. A truly independent, privately owned publisher, with offices on both coasts, Blackstone is home to a vibrant and eclectic community of storytellers and story lovers, offering hundreds of new titles each month to its catalog of 17,000+ books. The authors published are as varied as the books themselves, with works by some of the biggest names in literature including Gabriel García Márquez, Ayn Rand, Ian Fleming, George Orwell, Robert Heinlein, James Clavell, as well as more contemporary authors like Neil deGrasse Tyson, Karin Slaughter, Don Winslow, Robert Downey Jr., Jeneva Rose, Norman Reedus, and many more.
Media Contact:

Rebecca Malzahn

Blackstone Publishing

rebecca.malzahn@blackstonepublishing.com
Share article on social media or email:
[ad_2]

Source link